Report: Australian survey shows no connection between cellphones and brain cancer
16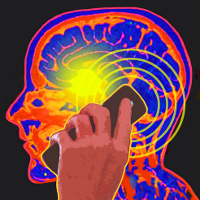 You might recall that back in 2009,
the city of San Francisco wanted stickers placed on cellphones sold in the city
. The stickers would warn cellphone users about the risks of using a handset and getting cancer from electromagnetic radiation emanating from the phone. By May 2013,
the ordinance was dead and buried
as far as San Francisco was concerned.
As it turns out, the officials in the city shouldn't have worried. Data that measured the number of brain cancer cases in Australia from 1982 to 2013 was matched against other data showing how widespread cellphone use was in the country during the same time period. While the rate of brain cancer in females was steady over the years, it rose among males. However, this took place only in men over 70, and happened around 1982 before cellphones were available to the public.
Because the statistics showed that the number of brain cancer cases in the country from 1982 to 2013 matched estimates based on computer models, the results basically showed that the increasing use of cellphones did not lead to additional brain cancer. Bottom line? According to this study, there is no connection between brain cancer and cellphone use. Increased occurrences of cancer in the country during the time period are now attributed to better detection of cancer using improved imaging techniques that debuted in the early 1980's, like CT scans.
"The observed stability of brain cancer incidence in Australia between 1982 and 2012 in all age groups except in those over 70 years compared to increasing modeled expected estimates, suggests that the observed increases in brain cancer incidence in the older age group are unlikely to be related to mobile phone use. Rather, we hypothesize that the observed increases in brain cancer incidence in Australia are related to the advent of improved diagnostic procedures when computed tomography and related imaging technologies were introduced in the early 1980s."-Cancer Epidemiology
Many agencies find it hard to believe that there is no connection, and the whole question of cellphone radiation leading to cancer is still up in the air. Truthfully though, does it really matter? Even when there were fears that such a connection existed, most people said that they wouldn't give up their phone anyway.
source:
CancerEpidemiology
via
Gizmodo