Major US Government study finds link between phone radiation and cancer in male rats
14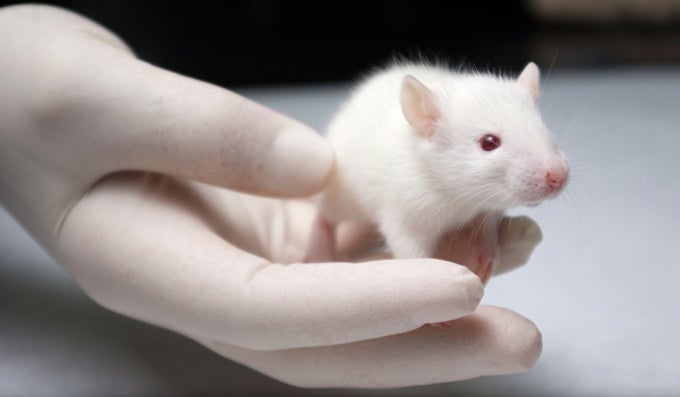 A major, multi-year, peer-reviewed study has found a link between phone radiation and cancer in rats.
The study found 'low incidence' of two types of tumors in male rats exposed to phone radiation: gliomas, located in the glial cells of the brain, and schwannomas in the heart.
"It is important to note that previous human, observational data collected in earlier, large-scale population-based studies have found limited evidence of an increased risk for developing cancer from cellphone use,"
the National Health Institute had said earlier, before the study was published.
And while there is no evidence on such conclusive evidence of a link between phone radiation and cancer on humans, even the low incidence of occurrence in rats is a cause for concern.
"Given the widespread global usage of mobile communications among users of all ages, even a very small increase in the incidence of disease resulting from exposure to [radio-frequency radiation] could have broad implications for public health,"
a report of partial findings from the study mentioned.
As to this latest $25 million study, it's one of the largest-scale investigations on the connections between phone radiation and cancer. The study took place in an underground lab, where 21 radio-frequency chambers were specifically designed for mice and rats. Over 2,500 rats and mice were exposed to cell phone radiation in different intervals over the course of two years. The study beamed GSM and CDMA signal in the 900 MHz range for rats and 1900 MHz for mice. Those are common frequencies used by mobile carriers like Verizon and AT&T. The animals were exposed to that signal every 10 minutes, then got a 10-minute break over the course of 18 hours for a total of 9 hours of exposure per day.
Interestingly, female rats did not suffer from the same consequences and were largely unaffected (the only thing that was noticed were slightly lower birth weights for pregnant rats).
And while these latest findings might not change the US Government's official position saying there is not enough scientific data to prove phone radiation could be harmful to humans, it might spur new and more detailed studies.
At the same time, just a couple of weeks earlier, another large study in Australia found no correlation between the growing exposure to phones and brain cancer rates.