The OnePlus One gets another price drop before proving it exists
15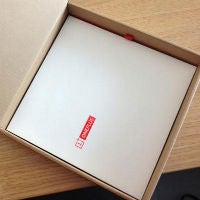 OnePlus CEO Pete Lau seems to be forgetting one of the main rules of marketing (and storytelling and life in general really): show, don't tell. You can tell us all you want, but if you don't have something to show, then we're just left with empty words. We've heard various specs, and we've been told about the planned pricing of the OnePlus One, but the device is supposed to be released in the next few months and we haven't seen so much as a product render.
We're not yet prepared to call the OnePlus One vaporware, but with each new comment by Pete Lau, it is getting harder and harder to believe the hype. First, he said that the industrial design would
rival the iPhone
. Then, Lau said that the device would feature the
best specs
available. After that, he said that the device would cost
under $500
unlocked. Now, he is clarifying that last statement by saying, "Priced under $500 doesn't mean $499. The OnePlus One will definitely be available for under $400."
OnePlus has said that the device would be announced and released in Q2 of 2014, which means somewhere between April 1st and June 30th. Assuming that is still accurate, the device must be about to ramp up production in order to hit that window. Even uberleaker Evleaks is getting a bit snarky with OnePlus, posting a picture of an empty OnePlus box (the title image here) with the tag, "1+1=?"
We're definitely liking all we're hearing about the OnePlus One, but its time for Pete Lau to stop talking and start showing.