The OnePlus 2 is coming! Are you thinking of getting it? (poll results)
10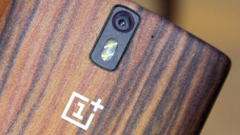 Four days from now, OnePlus is set to announce its second product in its still very short history: the OnePlus 2. From what we know so far, the thing won't be as cheap as its predecessor (the most basic model of which sold for just $299), and instead rock a price tag reading "under $450". For that amount of dough, rumors say, you'll be getting a 5.5-inch display with a Quad HD (1440 x 2560) pixel resolution, an octa-core Qualcomm Snapdragon 810 processor built on a 64-bit architecture, 4 gigs of RAM, a 13-megapixel camera, and a hearty, 3,300 mAh juicer. Unlike the OnePlus One, its successor is also expected to feature a metal frame, lending it a more premium feel.
Despite the hike in price, the OnePlus 2, we think you'll agree, is still sounding rather promising all things considered. Sure, it's unlikely that any US carrier deals are in place, so full unlocked pricing might dissuade some, but it's still fair to say that the 2 is shaping up to be a very competitive smartphone. So when
we asked you yesterday if you're thinking of getting a unit for yourself
once it comes out, we were expecting that quite some people would be interested. We were kind of right, specifically if you consider OnePlus' status as a still fledgling company.
To start off, over a quarter of participants (27.94%) say they're absolutely getting the OnePlus 2, while 44.88% say they're undecided but considering it. The remaining 27.18% are not at all interested. Here's proof of the mentioned split:
Surprised? Discuss!