The OnePlus 2 is coming! Are you thinking of getting it?
27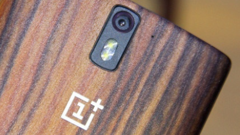 Whether sanctioned by the company itself or not, it's fair to say that quite some information has already leaked out concerning the OnePlus 2 and its impending announcement on July 27. According to the latest rumors, the successor to the One will pack a 5.5-inch, Quad HD (1440 x 2560) resolution display, an octa-core Qualcomm Snapdragon 810 processor running on a 64-bit architecture, 4GB of RAM, a 13-megapixel camera, and a sizable, 3,300 mAh battery. The phone is expected to come flaunting metal with its construction, and will be among the first to market with a reversible, USB Type C port at the bottom.
That's quite the specs sheet, especially considering that OnePlus CEO Pete Lau has confirmed that the price of the company's next flagship will be under $450. There won't be CyanogenMod to tempt the geekier among us this time around, sure, but if the above specs pan out, the OnePlus 2 will still be the among the cheapest super high-end phones on the planet at launch. Are you thinking of getting?