The "New iPad" is ridiculous: here's why Apple didn't give it a name
65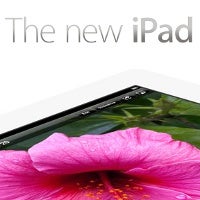 So there you have it: the New iPad! Wait, what? Yes, it's not the iPad 3, nor the iPad HD. It's not even the iPad Retina, or anything meaningful you would think of. It's the "New iPad" and this is just ridiculous. Seriously, Apple, you didn't forget to give it a name, did you?
We have one theory, which is just saying out loud what probably most of you are thinking. Since many will be getting the "New iPad," that would leave the rest with
the "Old iPad."
How uncool is that? No one would want to end up with the "Old iPad," right? That's one way Apple could have looked at it and let's face it - there's no way Cupertino didn't think about that before launching its first most important product after the iPhone.
And we understand that it might actually work for the company's marketing. But this is a cheap move Apple. We for one feel a bit offended - weren't we worth a real name? Or is "iPad 3/HD/whatever" too complicated?
Afar from that, the "New iPad" is serious business with a stunning Retina display, a new powerful A5X chip with even better graphics, and improved cameras. It deserved a name, but it didn't get one.
And the real bottomline is that we don't actually know why Apple didn't find it necessary to add a "3" or an "HD" after "iPad." There could have been a better reason, but honestly we're not getting it. Are you? Let us know your theories in the comments below.