The LG V20 went through 60,000 safety and usability tests prior to mass production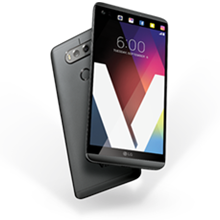 Looking for a "safe" Galaxy Note 7 alternative? The LG
V20
might be a good bet, and not just for its dual camera and lavish sound quality. A Korean report reveals that the device, which is bound to hit U.S. stores next week, has went through a mind-boggling 60,000 validation tests prior to mass-production.
Durability tests are especially reflected upon. LG uses a steel bar for drop tests, as the material is considered the hardest for this purpose. It also undertakes a one-meter drop test on the V20's edges and inspects the unit with the goal of improving hardware stability and discovering structural defects. Other tests include a steel ball dropped onto the V20's display, and checking whether the smartphone can withstand a person's weight.
Assembled V20 handsets are also put through an integrated test system to assess their user interface, while touch screen sensitivity is checked manually by an employee. Following that, the device is subjected to radio frequency tests. LG establishes whether the V20 can deliver signal in various wireless environments, including bazements. Automated machines test how fast it responds to specific network services, such as international roaming.
In times where the world's biggest smartphone maker faces deserved criticism for its quality control, it's reassuring to see a manufacturer like LG take extensive measures to make sure its top device is safe, durable, and behaves as advertised. Hopefully, all the effort LG put in making the V20 safe for consumers won't turn out to be in vain.
ALSO READ