The Huawei Watch could launch in China as late as 2016, EU and US launches still on track
5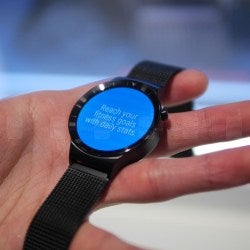 It looks like Huawei is encountering some serious problems with making the adjustments necessary to launch the
Huawei Watch
in the company's home market of China.
While it was previously believed that the Huawei Watch could launch at some point in
September or October in China
, a new report from WSJ argues that the delay might actually be longer than previously anticipated.
The report quotes Yang Yong, manager for wearables at Huawei, who says that Huawei is running into problems with Google's Android Wear in China.
The previous report argued that Huawei plans to launch the Watch in China without all of the Google services that come pre-loaded on all Android Wear smartwatches.
As Google services are not popular (if available at all) in China, Huawei plans to customize the OS by replacing Google's services with ones that Chinese customers actually use. As it turns out, however, this isn't as easily done as it is on smartphones. Android Wear is a more closely-locked platform than Android for smartphones and tablets, which is most likely the reason why the company is forced to delay the launch in China. According to WSJ, Yang did not rule out the possibility that the Huawei Watch will be released in China as late as 2016.
Fortunately for US and European customers, it looks like this delay in Chian will not affect the launch of the wearable in other markets. According to Yang, the Huawei Watch is still on track for a Q3 release date in select Western markets.
Interestingly, the Huawei executive is also quoted stating that Huawei will use this delay to make further design tweaks to the Chinese version of the wearable. Apparently, Chinese customers will be offered a less bulky version of the Huawei Watch.
The Huawei Watch comes with a round, ultra-sharp display and a design that closely mimics that of a classical wrist watch. For more details, check out our
Huawei Watch hands-on
.