See what's inside Google's NVIDIA Tegra K1-powered Project Tango tablet, courtesy of iFixit
6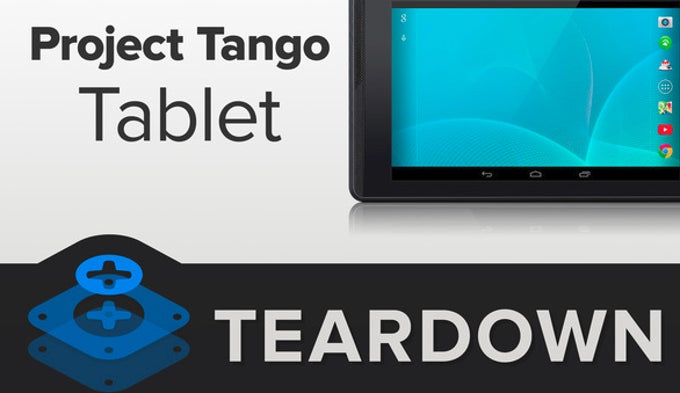 As you might have heard,
Google's Project Tango
comprises a smartphone and tablet, which employ a conceptual 3D-mapping technology, which allows them to create a three-dimensional model of the environment. Both devices make use of several on-board cameras, the most sophisticated of which is a motion tracking one and has integrated depth sensing capabilities. Some 200 units of the Project Tango smartphone got released to developers, whereas 4,000 tablet development kits got launched,
each of which fetches a $1,024 price tag
.
While the tablet's mapping capabilities are quite impressive on their own, its SoC brings an additional amount of "Wow!" to the whole shebang, as it's nothing else but the NVIDIA Tegra K1 running at 2.3GHz, a SoC that
purportedly has a sweet tooth for the Snapdragon 801
. This Project Tango development kit also comes with 4 GB of RAM and a 1080p display aboard.
Apparently, the folks at iFixit got hold of such a tablet development kit and did not hesitate much if they should tear it down and gaze at its insides. We were quite eager to see what's inside, too, and if you are as curious, don't hesitate but scroll down to the gallery below and check out the insides of the Project Tango tablet. Who knows, you might even catch a glimpse of the almost-mythical, power-laden NVIDIA Tegra K1.
source:
iFixit
via
Android Central