The Galaxy S7 is water resistant, but can you use it when it is wet?
37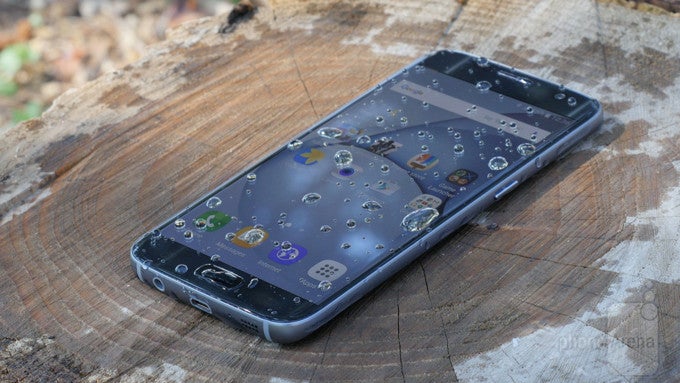 Being water-resistant is one of the key stand-out features of the Samsung Galaxy S7. Bearing an IP68 certification, the phone can withstand splashes of water or being used in the rain. Even if Lil Wayne pours a bottle of champagne over it, the phone is still going to work. But is it actually usable when it is wet? Can you still use the Galaxy S7 outside if is raining cats and dogs? We did some testing of our own to find out.
Our first test involved using the Galaxy S7 with wet fingers, like after washing our hands. We didn't expect the phone to fail this one. Most phones, even those that aren't water resistant, would still work fine in such a scenario. Sure enough, the Galaxy S7 was perfectly usable, We could switch between home screens, we could open and use apps, we could use the keyboard to type a text message despite the drops of water dripping down our fingertips.
Then we decided to simulate using the Galaxy S7 in the rain. In this case, light drops and sprays of water didn't affect the touchscreen. Once some water had accumulated, however, the touchscreen started misbehaving. And heavier drops falling on its surface were mistaken for taps. Overall, the phone was still usable to some extent, but definitely not once it got too wet.

Our last test was to submerge the Galaxy S7 underwater, which is something you really shouldn't do. The touchscreen in this case was completely unresponsive even though the phone itself still worked. With the camera open, we could take photos using the volume buttons, but the touchscreen itself was not operational.

So obviously, you cannot and shouldn't use the Galaxy S7 underwater, but it is okay to take it out in the rain. Just don't expect its wet touchscreen to be any more responsive than those on any other smartphone, be it water-resistant or not.