The Galaxy S7 Active is probably on the way, here's what it would mean
31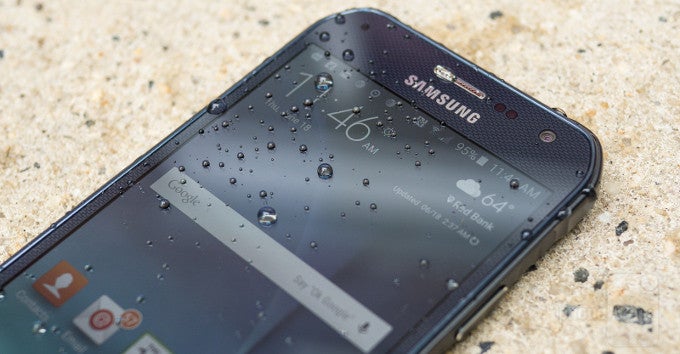 A week after leakster extraordinaire, Evan Blass (better known as @evleaks),
unearthed a trace of evidence suggesting that Samsung is working on a Galaxy S7 Active
, Samsung—seemingly inadvertently—
confirmed as much
. Given how the past three S generations were also eventually accompanied by an Active model, there's little reason for us to doubt that Samsung engineers are earning their wages.
Some of you know what the Active suffix means in Samsung's world: dust and water resistance, along with military-grade certification (MIL-STD-810G). What only few understand, however, is what this cryptic initialism actually means in theory and practice. And so for those wondering, we'd like to explain in simple terms so the information is accessible to anyone looking for a rugged, high-end smartphone.
The IP Code and what it means
Let's start with the obvious: the S7 Active will certainly be dust and water resistant, or IP68-certified like the S6 Active. Really, however, electronics rated IP6
X
are
dust tight
, not just resistant, and ones that have IP
X
8 rating are protected from
complete and continuous submersion
in water. Add the two numbers together, and you've got IP68. There's a catch, however.
IP68-certified devices are dust tight, sure. But they're not completely immune to water in all scenarios. The IP
X
8 part means that the phone is immune to water beyond a depth of 1 meter (1.5 meters in the case of the Galaxy S6 Active) and for up to 30 minutes. This is the highest level of protection that you can expect from a phone in the near feature, with the only higher certification being IP
X
9K, which means immunity to even high-temperature, high-pressure jets of water. Unlikely for a smartphone.

MIL-STD-WHAT?
With more and more phones getting IP certifications, at least a hefty chunk of our viewers get the idea behind the IP naming convention. But the MIL-STD-810G standard? Not so much.
MIL-STD-810G certification was put into use in 2008, and supersedes the older, MIL-STD-810F standard. It's a collection of procedures that outline the way products should be tested, and covers a handful of areas and scenarios. It's adopted by the United States Department of Defense, and is used to certify products for military use. It's serious business, and it includes a subset of tests that companies like Samsung may want to put their products through. They don't have to necessarily pass them all, but then should specify this.
LG's V10, for example, is touted as MIL-STD-810G-compliant, but only for the Transit Drops.
The Galaxy S6 Active, in comparison, covers 20 different categories.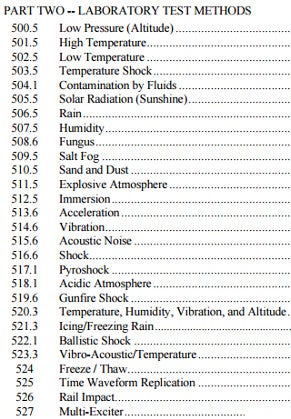 A comprehensive list of the types of test ran against the MIL-STD-810G standard.
There's no way of telling which tests the Galaxy S6 Active passed, since Samsung isn't telling, but we do know that there are more than 20. To name a few:
Low pressure/High pressure
Low temperature/High temperature
Temperature Shock
Solar Radiation
Humidity
Fungus
Salt Fog
Sand and Dust
Vibration
Ballistic Shock
And many more, as you can see on the right.
In other words, expect the Galaxy S7 Active to be at least as much of a tank as the S6 Active before it.

On battery
One of the best things many of our readers saw as reason enough to buy the S6 Active was the larger capacity battery. Compared to the Galaxy S6's 2,550mAh cell, the S6 Active's 3,500mAh juicer is a monster, and that showed in our custom battery life test. In it, the Galaxy S6 Active managed to stay afloat for the downright impressive 12 hours and 9 minutes—and incredible feat. The Galaxy S6, on the other hand, managed 7 hours and 14 minutes. That's a 68% increase, which is just massive!
Given this precedent, it's quite likely that Samsung will, once again, go for a larger capacity battery. Better yet, considering how the Galaxy S7 sports a 3,000mAh pack, we might just see Samsung go for something even mightier than a 3,500mAh cell. That'd certainly get the attention of folks who like resilient smartphones.