The Galaxy Note 8 is boringly great
79
This article may contain personal views and opinion from the author.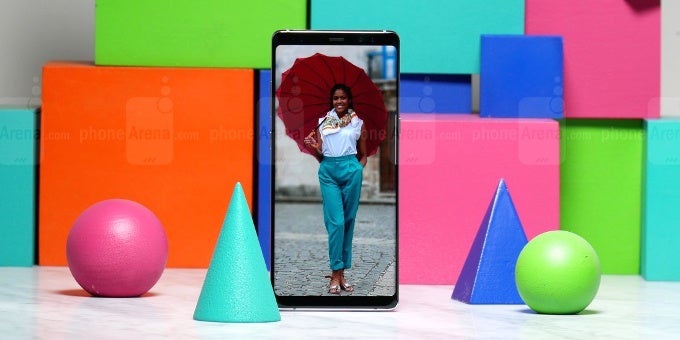 The Samsung
Galaxy Note 8
is finally here, but it kind of feels like it was never really announced: instead, all the rumors and leaks somehow just transformed into higher quality official renders and the leaked specs pages became official specs that only confirmed everything that we'd heard time and time again: dual camera, optical image stabilization on both lenses and an S Pen ever so slightly better than before. There was nothing new, nothing surprising, nothing wow-inducing, the Note 8 was just everything that everyone expected.
And that might be the biggest issue with the Note 8.
Let me be the first one to admit that I fully appreciate Samsung's innovations: The 18.5/9 Infinity Display Super AMOLED display that has practically no bezels, the brave Bixby voice assistant (despite it showing late and not quite living up to the hype), the great new TouchWiz (now, it's officially called Samsung Experience) interface, the DeX station... but those were all announced with the
Galaxy S8
and S8+ in the beginning of the year.
Yes, the Note 8 has all these cool features, but having the same features as the much, much cheaper
Galaxy S8+
does not justify excitement, or a whopping $930 price tag.
In fact, the Note series used to be about a bigger, phablet-sized phone, but ever since last year, Samsung has handed out that role to a plus-sized Galaxy S.
Why do we even have the Note?
So what is the Note? It seems that it has lost an important bit of its essence, of its identity.
Is it now all about the S Pen and the dual camera? I know a few people who would draw on their phones, but few if any who would buy a phone over another one because it has a stylus. And as much as photo geeks like myself appreciate the optical image stabilization on the zoom lens, OIS is not exactly a feature that you can sell to people that have seen tens of dual-camera phones in the past year.
It's hard to get excited about a device that looks identical to the Galaxy S8+, runs the same software, has the same Snapdragon 835 chip, a practically identical display and a SMALLER battery!
The Note 8 is predictably, boringly great
Meanwhile, the industry as a whole is far from dormant: Samsung's biggest rival Apple has two big new features cooking for the
iPhone 8
, a brand new 3D sensing face recognition technology, rumored to be faster and more accurate than a finger scanner, as well as
ARKit
, a new platform that already has multitudes of developers interested and developing some crazy new features that don't require a person to wear a weird VR headset.
Meanwhile, we have companies like Motorola with their
unbreakable screens
and
Moto Mods
, we have OnePlus pushing that price revolution, and we have growing Chinese companies like Xiaomi introduce a whole ecosystem of products around their phones.
So yes, the Galaxy Note 8 is predictably,
boringly
great. And sure, with the Note 8 Samsung expects to even beat its 11 million sales unit record that it set with the Note 5 series, but the lack of a truly exciting, brand new feature in the Note 8 is worrisome for an industry that thrives on excitement and innovation.