The Elder Scrolls: Blades exits beta on Android and iOS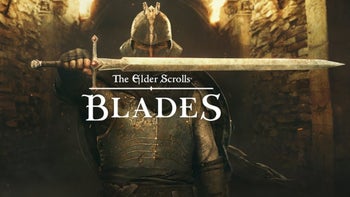 After several failed attempts, Bethesda's first take on Elders Scrolls for mobile is finally out of beta. Along with Update 1.7, The Elders Scrolls: Blades exited beta on Android and iOS devices, so if you've been waiting for the full release, now would be a good time to start your adventure in the fascinating world of Elder Scrolls.
Those who've played the early access version of the game will receive a special reward: 150 gems and the large Emblem decoration. Also, Arena leaderboard will reset and new rewards will now be available for those who climb up the ranks. Guild leaderboards are a new thing that offers players the chance to see where their Guild stands amongst the competition.
The new Update 1.7 brings a new questline that plays just like Blades' PvP Arena mode, and no less than six other new quests that are aimed at bot low- and high-level players. A bucketload of bug fixes has been added too, along with some additional changes such as new sound effects to weapons.
The Elder Scrolls: Blades is available for free through the
Google Play Store
and
Apple App Store
, but it's not compatible with all devices. If you're rocking an iOS device, you should be safe if you own one of the following devices:
iPhone SE
, 6S, 7, 8, X, XS, XR, 11, 11 Pro, 11 Pro Max,
iPad Mini 4
, Mini 5,
iPad Air 2
, Air 2019, iPad 2017-19, and iPad Pro. However, the game doesn't work on
iPhone 5s
, 6, 6 Plus, iPad Air, Mini 2, Mini 3, and iPod Touch.
As far as Android compatibility goes, The Elder Scrolls: Blades should work on just about any mid- and high-end phones with a few exceptions such as
HTC U11 Life
, Moto Z2 Play, and Moto Z3 Play.