The Divide app for Android separates your work and personal lives
3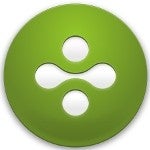 Do you remember when all the
real
business professionals had two phones? One device for work, and one for their personal life. Thankfully, for both our sense of style and our sanity, that's no longer the norm. Divide is a new app from Enterproid that will 'divide' your Android (2.2+) device into two distinct work and personal profiles.
In the personal environment, you can store all your fun apps and personal messages. To switch to the business profile, you must enter a password. Within that business profile, all your work and information is fully encrypted, and compliant with your finicky IT department.
The work profile enables full flash encryption, safeguarding your email, contacts, and calendar. Additionally, no app downloaded to the work profile can read your other data. And to give you further peace of mind, none of the info from your personal profile can be accessed by your employer.
In addition to dividing your profiles, you can also
remotely manage
either the work or personal profile from Enterproid's website. That way, you can locate, wipe, or view usage reports from your device, without needing the assistance of your IT department.
If more members of your company adopt Divide, the IT administrators can also manage the business profiles therein with a fleet-management console. To reiterate, the administrators will still not be able to access any info from your personal profile. You can join the closed beta of Divide by following the Enterproid link below.
source:
Enterproid
via
PCMag