The Dark Knight Rises to BlackBerry 10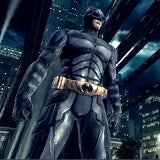 Surprise, surprise! BlackBerry 10 OS users can now enjoy Gameloft's The Dark Knight Rises. The game will let you fight the numerous criminals of Gotham City in a beautiful 3D environment. Players will have to rescue hostages, deal with bomb squads and take part in car chases, which might sound like a lot of stuff to do, but hey, who said that being Batman is easy? Along the way, players are going to meet many familiar faces, including Carwoman, Lucius Fox and Commissioner Gordon.
The Dark Knight Rises for BlackBerry 10 is available for download at BlackBerry World for $1.99. You can grab your copy
here
!
via:
BerryReview