TSMC chip plant in the US still possible, decision will be taken next year
20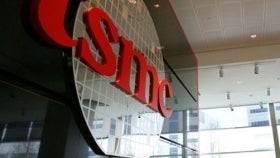 TSMC is one of Apple's biggest suppliers. The Taiwanese company produces the A10 chipsets that make the
iPhone 7
and
iPhone 7 Plus
tick. It has also been speculated that the company might look into establishing a manufacturing plant in the US.
In January,
TSMC chairman Morris Chang said that such a factory is possible
, but it
"may not necessarily be a good thing"
for the chip maker or its customers. However, Chang didn't specify any further details. Today TSMC spokesperson Michael Kramer commented on the subject, clarifying what has been rumored so far.
"We won't make a decision until next year,"
Kramer said. The Taiwanese media CNA also reported that TSMC will make the decision in the first half of 2018, citing unnamed sources. The media also said that the chip maker is considering a $16.41 billion investment for the US plant.
"We would sacrifice some benefits if we move to the States. But we have flexibility in Taiwan. If an earthquake happened [in Taiwan] for instance, we could send thousands of people here as support, whereas it's harder in the States,"
Kramer also told Reuters.
This, of course, doesn't mean that the 2018 iPhone will come with US-made chipsets. Even if TSMC decides to establish a US facility, the company will need some time to set everything up and start producing components. It is also unknown how this will affect operational costs, and consequently – the final price of the finished chips.
source:
Reuters