The $199 Microsoft Lumia 650 is now available for pre-order in the US
15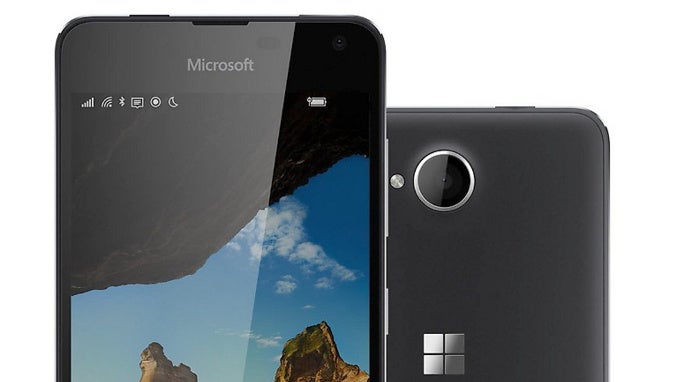 If any further sign was needed to point out that Microsoft isn't doing very well in the US, then it's worth noting that the company's most recent smartphone, the entry-level
Microsoft Lumia 650
has yet to make it on US shores despite having launched in other countries across the globe. Earlier today, however, Microsoft quietly started taking pre-orders for the Lumia 650 in both the US and Canada.
An unlocked Microsoft Lumia 650 will set you back $199, and the smartphone will start shipping on April 1st.
The Lumia 650 is Microsoft's entry-level Windows 10 Mobile offering
If this it the first time you're hearing about the Microsoft Lumia 650, then know that this is the company's entry-level Windows 10 smartphone. While we have yet to fully review the handset, the Microsoft Lumia 650 behaved quite well during our
hands-on time
with the device.
As far as the design and the build goes, the Lumia 650 is a rather well-built device given its price point, offering a thin and light construction as well as a metal frame that adds to the overall feel of the phone. The display of the Lumia 650 is a 5-inch AMOLED display with a resolution of 720 by 1280 pixels, which is a fairly average panel in terms of both size and crispness.
Under the hood, the phone is equipped with a 1.3GHz quad-core Snapdragon 212 chipset and 1GB of RAM. Now, that's not a setup that will allow for smooth performance in 3D-intensive games. Otherwise, we've been fairly satisfied with the performance of the handset during our time with the Lumia 650.
In the imaging department, Microsoft's newest Lumia is equipped with an 8MP primary shooter and a 5MP front-facing sensor. Other highlights include 16GB of integrated storage space, a microSD card slot, 4G LTE connectivity, and a 2000mAh battery.
On the software side, the Microsoft Lumia 650 runs Windows 10 Mobile out of the box and offers a complete Microsoft experience through apps such as Office, OneDrive, and Cortana. Unfortunately, though, the phone does not offer support for Continuum, one of the most interesting features that Microsoft has baked in Windows 10 Mobile.
Priced at $199 unlocked, the Lumia 650 is a fairly affordable handset, although some of the phone's Android competitors - such as the 3rd-generation Motorola Moto G - do offer better specs at a lower price. For Windows faifhfulls on a budget, however, the Microsoft Lumia 650 is just what the doctor ordered.
Recommended Stories