Thanks to the Apple iPhone 5, Apple had 53.3% of U.S. smartphone sales in late November
56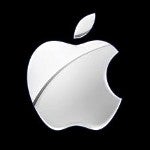 According to Kantar Worldpanel ComTech, sales of the
Apple iPhone 5
were strong enough over the 12 weeks through November 25th to propel the Cupertino based firm's share of the U.S. smartphone market to
53.3%
The Apple iPhone 5 and its larger 4 inch screen (up from 3.5 inches on previous models) had been taking business away from Android in the States as Apple showed a year-over-year rise of 17.5% over that three month period vs. a drop of 10.9% for the green robot.
1.4% from 7%
the previous year. The loss in market share for Android and RIM during the period accounts for all of Apple's pick up in market share during the same time. A large percentage of BlackBerry users have decided to move on rather than wait for
the introduction of BlackBerry 10 next month
.
As the 2012 holiday shopping season winds down, Kantar sees Apple scoring further gains. The firm did point out that Apple's leading position in the U.S. smartphone market doesn't carry over to Europe. In the "big five" European countries, Samsung has a combined 44.3% market share followed by Apple's 25.3%
source:
Electronista