Thanks to Samsung's new models, heat-pipes might become popular in smartphones
99+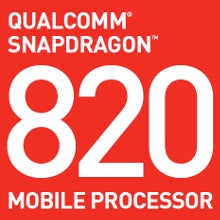 Samsung apparently wasn't convinced that the Snapdragon 820 chipset wouldn't overheat like its predecessor, the Snapdragon 810 chipset. After all, it was
Samsung that practically led manufacturers to avoid the Snapdragon 810 SoC
whenever possible last year. For Samsung, this led the company to employ their own Exynos 7420 chipset on all of its high end models, even in regions like the U.S. where traditionally a Snapdragon solution was used.
Manufacturers didn't have too many options to replace the Snapdragon 810 with last year. Some turned to the Snapdragon 808 SoC with its hexa-core CPU. Some phone vendors focusing on the Asian markets went with MediaTek. Others throttled down the Snapdragon 810 in an attempt to turn down the heat.
Samsung Galaxy S7
and
Samsung Galaxy S7 edge
,
those in the U.S. and China will get the phones powered by the Snapdragon 820
. Others will find the Exynos 8890 chipset under the hood of their new
Galaxy S7
or
Galaxy S7 edge
unit. But as we said, Sammy might not have been totally comfortable with the heat generated by Qualcomm's latest and greatest chip. We say this because there is speculation that
those Samsung Galaxy S7 and Galaxy S7 edge units powered by the Snapdragon 820 feature a heat-pipe
.
Adding a heat-pipe to a smartphone improves the device's ability to cool down. According to a report published today, this is a cooling solution that might be employed in more units in the near future. The report notes that most producers still tend to use graphite in combination with a phone's metal chassis to keep a phone from overheating. Other handsets use software to throttle the CPU when the phone gets too hot.
The majority of suppliers that produce smartphone heat-pipes are so conservative about demand for the product, they have yet to spend the money needed to build a mold. Most handsets require a custom design for the pipe; combined with the short life cycle that smartphones have, heat-pipe makers don't see the point in producing a mold. But if Samsung reveals that there is a heat-pipe inside some of its new flagship phones, perhaps demand for the part rises.
Watch the suppliers, because they will tell the story. Once you see them spending money on molds for heat-pipes, you can be sure that other smartphone manufacturers are using the pipes in order to offer better thermal management for their handsets.
source:
Digitimes