The Samsung Galaxy S7 will allegedly use an internal heat pipe to minimize chipset throttling
70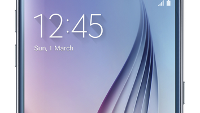 According to a new report from Asia, Samsung is thinking about equipping the Galaxy S7 with a heat pipe.
A few months ago, in a time when Qualcomm had yet to unveil the full specifications of its upcoming Snapdragon 820 chipset, a rumor emerged claiming get that the
SoC is plagued by overheating issues
. The world's leading mobile chip manufacturer quickly addressed these rumors, claiming that the
Snapdragon 820 runs within parameters
. Now, since Qualcomm repeatedly
denied that the Snapdragon 810 overheats
despite a mountain of evidence suggesting otherwise, some remain skeptical regarding the chipmaker's claims.
Back to the rumor at hand, a report from Asia claims that the upcoming Samsung Galaxy S7 might integrate a heat pipe. Samsung is allegedly experimenting with various heat pipe types and shapes, and the manufacturer is said to decide for or against this heat-dissipation solution by the end of the year. Note that the Samsung Galaxy S7 wouldn't be the first smartphone to integrate a heat pipe. The
Sony Xperia Z5 Premium
, the
Xiaomi Mi Note Pro
, and the
OnePlus 2
all integrate a similar solution in an attempt to minimize the Snapdragon 810 overheating problems.
According to unofficial information, the Samsung Galaxy S7 will come in two versions: one based on the Exynos 8890 chipset and one based on the Qualcomm Snapdragon 820. At this point, it should be mentioned that all smartphone chips throttle performance when dangerous temperature levels are reached and that a more effective heat dissipation system is likely to improve the overall performance of any mobile SoC.