Google exterminates a bug that caused tapping noises on some Pixel 4 videos
5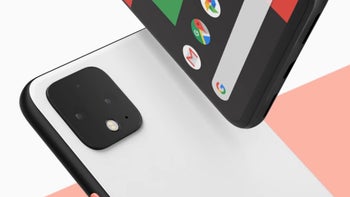 Just days after the Pixel 4 and Pixel 4 XL launched last month, users complained that videos shot on the cameras found on third-party apps like Snapchat and Instagram
were making clicking, tapping, popping noises
. Some compared it to the sound of a metronome, and one person said that the tapping could be heard every half-second to a second. This brought back memories of the 2017 Pixel 2 launch
when users heard clicking noises during phone calls
. Eventually, Google pushed out a software update that exterminated the bug. Last week, Google, in cooperation with Instagram, said that it will release an update to fix the issue as it relates to that particular app.
Yesterday,
Android Police reported
that another update, this one for Google's own Playground mode, has been disseminated to Pixel 4 users to fix the same issues. Once called AR Stickers, the Playground mode is found in the Google Camera app and hosts the AR Playmoji that can add 3D characters to photos and videos. What is interesting here is that it appears as though Google will have to issue separate updates to get rid of the tapping on these third-party apps that have their own camera system. So while the update has been received for Playground and one for Instagram is in the works, another will need to be developed and rolled out for Snapchat.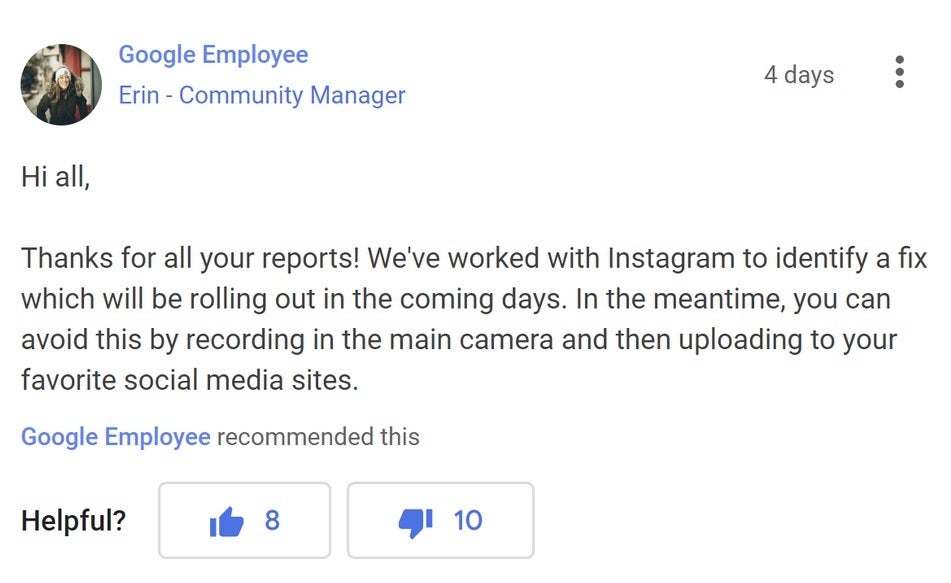 Google and Instagram will team up to send out a software update
It wouldn't be a Pixel release without these little issues and the subsequent software updates that fix the problems.