Tactus shape-shifting keyboard one step closer to commercial reality
12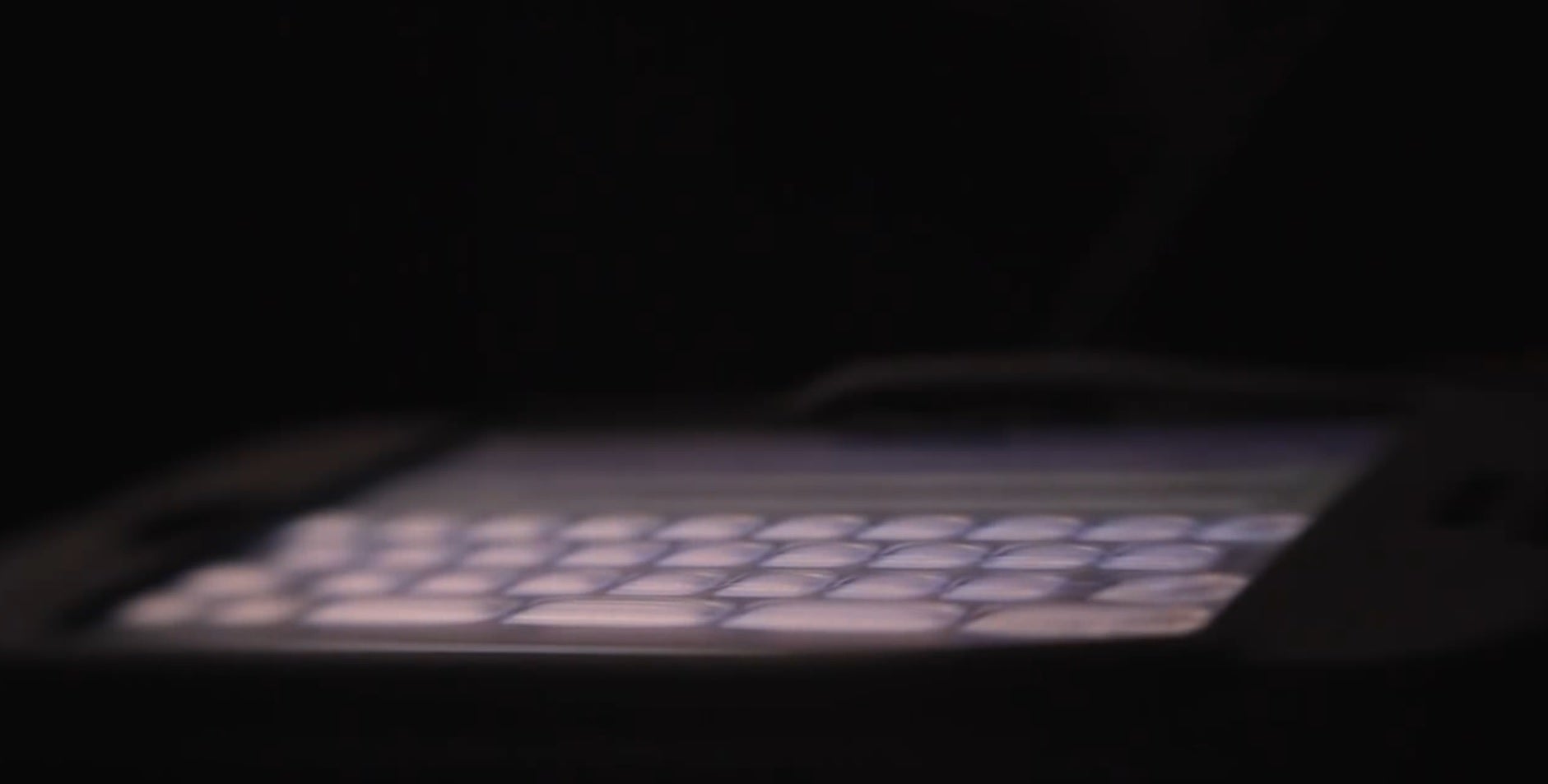 It has been
a couple years since we first shared the idea behind Tactus
, a touch screen that literally creates physical buttons to accompany your on-screen keyboard. During that time, the California based tech-startup has been busily shoring up its team, technology, investors, and manufacturing partners. Over the past few months, Tactus has announced sales partnerships in South Korea and strategic alliances in Japan.
Now, Tactus has just announced it has signed a partnership with Wistron, a Taiwan-based original-design-manufacturing company. Wistron not only signed on as the manufacturer of the Touch 2.0 "Tactile Layer" solution, it too invested in Tactus as part of the startup's Series B funding.
That means we will see final products rolling off the assembly line later this year starting with an integrated case and morphing screen for the
iPad Mini
. Users of other platforms should not be worried though, as a brief tour of Tactus' website clearly shows they plan to bring this solution across the spectrum, Android, PC-environments, and automotive applications.
At this stage in the game, we still do not have an estimated availability date, nor do we have any information about pricing, but if these screens perform as advertised, we see no reason why such a product would not be very successful.
source:
Tactus
Tactus and Wistron Announce Strategic Manufacturing Partnership

Wistron Also Makes Strategic Investment in Tactus, Manufacturing Expertise Will Help Quickly Bring Tactus-Enhanced Mobile, PC and Consumer Devices to Market

April 17, 2014 – Fremont, CA and Taipei, Taiwan – Tactus Technology, Inc., the pioneering developer of on-demand tactile surfaces and Wistron Corporation, a $23B, Fortune® Global 500™ world leader in original design manufacturing (ODM), today announced a strategic manufacturing and investment partnership.

Tactus' dynamic surfaces are a dramatic innovation in the Touch 2.0 revolution that consumers and OEMs are eagerly awaiting: screens that transform from a flat virtual interface into a physical three-dimensional interface when needed.

Wistron has also made a strategic investment in Tactus as part of the company's Series B financing round and has been recognized by Tactus as its strategic manufacturing partner for the company's award-winning Tactile Layer™ solution.

"We are pleased to welcome Wistron as both our strategic manufacturing partner and an investor – their commitment to this relationship and enabling cutting-edge products with tactile technology demonstrates their vision," said Dr. Craig Ciesla, CEO and co-founder of Tactus. "Wistron's manufacturing and integration experience will serve to rapidly accelerate the deployment of our tactile touchscreen solution. We look forward to shipping the first Tactus-enabled products from their high-volume facility in China later this year."

"Tactus is the world leader in tactile touch solutions and we are delighted with this partnership," said Robert Hwang, President and COO of Wistron Corporation. "This relationship reaffirms our focus on creating innovative way to provide further value-add to our clients by delivering this revolutionary technology. We believe the Tactus technology will transform the touchscreen landscape."

About Tactus Technology, Inc.

Tactus Technology is the pioneering developer of a breakthrough dynamic user interface for mobile, computing, CE and automotive devices – completely transparent physical buttons that rise up from a touchscreen surface on demand. Tactus works with device manufacturers to integrate the Tactile Layer™ panel into a variety of touchscreen devices. Tactus is headquartered in Fremont, CA.
For more information, visit www.tactustechnology.com or follow @tactustech on Twitter®.

About Wistron Corporation

Wistron Corporation is a Fortune 500 company and a Technology Service Provider supplying ICT products, services and systems to top branded companies worldwide. We are also devoted to increasing the value of our services through developing innovative solutions in the areas of green recycling, LCM and cloud computing. For more information, please visit www.wistron.com.