T-Mobile's plan doesn't handcuff you for two years, but could tie up your new phone for 20 months
32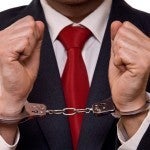 With T-Mobile's major press event addressing all of the bullet points that we had been anticipating, the carrier's decision to step away from the world of two-year contracts and subsidized phones means that smartphone buyers will have another choice when it comes to paying for new phones. Starting with Tuesday's launch of the
BlackBerry Z10
,
next months release
of the
Apple iPhone 5
(April 12th) and the
HTC One
, and May's launch of the
Samsung Galaxy S4
, the carrier will be testing out how easily Americans will go for the new pricing structure. A country so hooked on subsidies might find it hard to quickly
wean itself off
of the $199.99 subsidized price of a new phone with a two-year contract.
will be locked to T-Mobile
until you pay it off. This is what makes the whole no-contracts arrangement work because after all, the company does have to guard itself against those looking to take advantage of it.
By locking down each phone on the EIP (Equipment installment Plan), T-Mobile is protecting itself against someone paying $99 for, say, the Samsung Galaxy S4, and then leaving T-Mobile for another carrier. After you pay off the phone, T-Mobile will be more than happy to unlock the handset. On the other hand, if you do buy a phone from T-Mobile, you personally might not be handcuffed to the mobile operator, but your phone will be until the balance owed on the device is
zero
.
source:
Engadget