T-Mobile's new CEO says Sidekick 4G and Galaxy S 4G are both on the way
13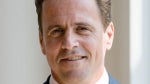 At a T-Mobile event today, the new CEO of the U.S. unit, Philipp Humm, and his boss, Deutsche Telekom CEO Rene Oberman, shared the stage to discuss what to expect from the carrier in 2011. One item they confirmed was that the T-Mobile Sidekick 4G would be coming soon as we
reported
last night. Along with the revived Sidekick, the carrier will also rollout the Samsung Galaxy S 4G and both should be available in the first half of 2011. The latter device will be launched with Android 2.2 and will have the ability to offer theoretical download speeds of up to 21Mbps.
Cole Brodman, chief marketing officer at T-Mobile, said in a press release, "
With Galaxy S 4G, T-Mobile will deliver its fastest smartphone yet on America's largest 4G network, providing rich entertainment virtually whenever and wherever consumers want," said Cole Brodman, chief marketing officer, T-Mobile USA. "
And with 4G data plans from $10 per month, we're making blazing-fast 4G speeds and super smartphone experiences easily accessible to the millions who crave them." The handset will be an exclusive to the carrier.
Along with the handsets, T-Mobile will release a pair of tablets. The LG G-Slate, which recently
made it through the FCC
, and the Dell Streak 7 are both on the way to being launched by the nation's fourth largest carrier. A leaked page from a T-Mobile document accidentally gave away the price of the Dell tablet. On the page of the document proclaiming that the Streak 7 is "coming soon", the fine print on the bottom said, "*On approved credit. $82.50 down payment, plus 3 monthly payments of $82.50, required." Doing the math, it would seem that the first U.S. launched tablet with NVIDIA's dual-core Tegra 2 under the hood, will cost $330 with a 2 year contract.
With the carrier's new 42Mbps HSPA+ pipelines ready to go soon, a new USB modem will be available in the first half of this year to bring the increased speed to users. The first handset able to handle that speed will be coming in the second half of 2011.
If it all sounds ambitious, there is a reason for that. With 14 million subscribers separating the nation's third largest carrier (Sprint) from T-Mobile, the latter has set a goal to surpass Sprint. Although no time frame to achieve this has been made public, the carrier is setting a company record on marketing for the current quarter (as anyone watching prime time television could attest to) and is hoping to add a large number of small businesses to its network.
source: T-Mobile via
AndroidandMe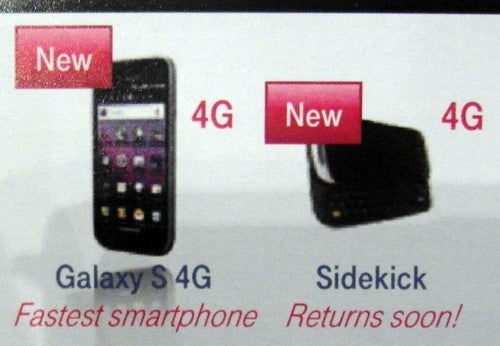 T-Mobile USA's new CEO confirmed that the Samsung Galaxy S 4G and the Sidekick 4G are both coming soon

The fine print on a leaked T-Mobile document gives away the price of the Dell Streak 7