T-Mobile zeroing in on the purchase of Verizon's 700MHz A block spectrum?
8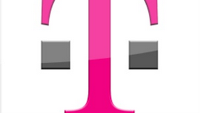 A published report has Verizon and T-Mobile close to a deal that would have Big Red ship off its unused 700MHz spectrum to T-Mobile.In exchange, Verizon would receive cash and some spectrum in areas where it can use it. A person close to the deal says that the transaction will be announced next week, assuming final details get worked out. Verizon had been seeking no less than $2.75 billion for the block and the report has T-Mobile paying $3 billion for the spectrum.
As part of the deal, T-Mobile will receive spectrum covering 150 million people, according to BTIG LLC analyst Walt Piecyk. The nation's fourth largest carrier
apparently outbid AT&T for the airwaves
. The spectrum, part of a group known as "A block," was purchased by Verizon in 2008 for $2.6 billion. For T-Mobile, this is the type of spectrum that its COO Jim Alling has called the missing piece to its coverage.
Verizon is also going to receive some AWS spectrum from T-Mobile in the deal. The nation's largest carrier hopes to use this to free up some bandwidth in areas where it has heavy network traffic, like in New York City.
The deal will require permission from the FCC before it officially closes.
source:
Bloomberg