AT&T, T-Mobile to bid on Verizon spectrum?
3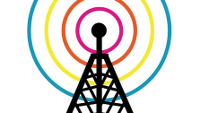 AT&T and T-Mobile might be bidding against each other to purchase 700MHz "A block" spectrum owned by Verizon. This particular block is able to send signals a long distance and does a better job of penetrating buildings. Verizon still uses the spectrum, but has indicated an interest in selling it for no less than $2.75 billion after it had paid $2.4 billion for it. Verizon and AT&T own 75% of the low band spectrum used by carriers. By making this sale, Verizon might be trying to stop a movement by some regulators attempting to cap ownership of such spectrum.
Verizon tried to sell this very block of spectrum last year when it was working out another deal
to buy $3.9 billion of airwaves from cable companies
. Verizon might have feared that regulators would insist on it selling the "A block" in order to receive approval for the purchase from the cable outfits. But there was no request from U.S.agencies that Verizon sell those frequencies and instead Big Red sold off $1.9 billion of "B block" spectrum to AT&T.
Verizon's 700MHz holdings fit perfectly with AT&T's current network. And the latter can certainly afford to pay what Verizon wants. T-Mobile, on the other hand, basically uses frequencies of 900MHz and AWS (1700/2100MHz), so the 700MHz "A block" could be of particular interest to it. Perhaps as recently as 18 months ago, this would have been out of T-Mobile's reach and perhaps they would have had no desire in this block. But the nation's fourth largest carrier is in the midst of a major turnaround led by outspoken CEO John Legere. And
after raising $4 billion in a recent stock sale
, the company is flush with cash.
The "A" block is subject to interference because of its position at the edge of the frequency band. It does run into problems from an adjacent frequency that is used for UHF channel 51. Despite this, Verizon wants to get what it considers an adequate price. A future FCC auction of broadcaster's airwaves could resolve the interference problem anyway.
source:
WSJ