T-Mobile wants to block AT&T from low frequency spectrum purchase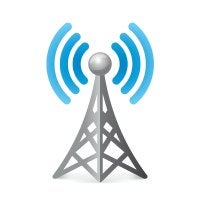 Low frequency spectrum is in great demand in the wireless industry. The signals travel farther, and penetrate buildings better. That is why there is so much intrigue
with the upcoming FCC auction of 600MHz airwaves
. Besides the auction, carriers are getting involved in private deals to purchase low-frequency spectrum.
T-Mobile purchased some 700MHz spectrum from Verizon
in 2014. Verizon wasn't using it, and T-Mobile turned it into
the core of its Extended Range LTE service
.
In Kentucky, Ohio, and West Virginia, AT&T is looking to pick up three lower 700MHz C Block licenses. The nation's second largest carrier is looking to improve its service and add capacity in the three states. But T-Mobile says that FCC rules require that the deal goes through an "enhanced review." Under FCC regulations, any deal that results in a carrier controlling one-third or more of low-frequency spectrum (1GHz or lower) in a single market must undergo a stricter review.
T-Mobile claims that AT&T owns 60% of the low-frequency spectrum in rural areas, and allowing the wireless operator to add to its portfolio would kill competition in those markets. So what does the Un-carrier want the FCC to do? In a letter written to the agency (which can be found in its entirety by clicking on the sourcelink), T-Mobile says that "If ever there were a transaction the FCC should deny under "enhanced factor" review, it is AT&T's proposed acquisition..."
The FCC shouldn't worry about what would happen to the low-frequency spectrum if it blocks AT&T from acquiring the airwaves. In its letter to the commission, T-Mobile says that it "stands ready to acquire the spectrum in these markets at market-based, non-foreclosure prices," and put it into use quickly.
"For its part, T-Mobile stands ready to acquire the spectrum in these markets at market-based, non-foreclosure prices, and if allowed to do so, will deploy the spectrum quickly for the benefit of consumers. T-Mobile has nearly tripled its coverage area since acquiring its first 700 MHz licenses in 2014, bringing another competitive option to millions of wireless consumer in these geographies."-T-Mobile
source:
FCC
via
FierceWireless