Auction of 600MHz spectrum could garner a disappointing $33 billion in bids says Wells Fargo analyst
4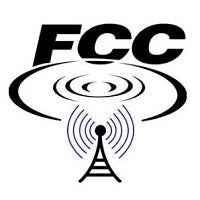 After numerous delays
while T-Mobile and others tried to ensure that there will be a level playing field, the FCC is finally getting ready to auction off some valuable 600MHz spectrum. What makes these air waves so valuable is the fact that low frequency spectrum travels farther and penetrates buildings better. T-Mobile, for example, has been
promoting its Extended Range LTE service
which rides on 700MHz spectrum.
For what seems like an eternity, T-Mobile and Sprint have been requesting that the FCC hold aside spectrum for smaller carriers to bid on. While the FCC did agree to this, T-Mobile asked for more spectrum to be held aside. The
FCC rejected the request
. Despite growing like Topsy since it first started lobbying the FCC, T-Mobile still feels like it needs to make sure that Verizon and AT&T don't gobble up all of the available airwaves. The spectrum being held aside by the FCC is to be bid on by carriers who own less than 45% of the airwaves in certain cities. Amazingly, this will allow the nation's largest carrier, Verizon, to bid for the reserved spectrum in as many as 12 markets.
Last September,
Sprint pulled out of the auction
saying that it was happy with its current holdings. T-Mobile CFO Braxton Carter has said that
T-Mobile has the means to spend as much as $10 billion on the auction
, a number that has
also been associated with AT&T
. Verizon's intentions aren't so clear after it just spent $10.4 billion on the AWS-3 auction. Verizon CFO Fran Shammo says that the spectrum being auctioned, which is coming from television broadcasters who no longer need it, doesn't fully fit into Big Red's plans.
A report published today by Bloomberg cites a prediction made by Wells Fargo analyst Jennifer Fritzsche, who is looking for a disappointing $33 billion in bids to be made. The FCC is said to be expecting $45 billion in bids, while some in the industry are predicting as much as $84.9 billion to be bid. "I'd say $33 billion is a relatively small number, but if you look at the balance sheets, they can't go much beyond that," says Fritzsche. "The only way it gets bigger is if there's some dark horse bidder like a private investor."
Bloomberg expects the major bidders to be Verizon, AT&T, T-Mobile and Dish Network. It sees some "Dark Horses" like Comcast, Charter Communications and America Movil (owned by Mexican billionaire Carlos Slim). Applications for bidders are being accepted by the FCC from January 26th to February 9th.
Last year,
the FCC posted some proposed opening bids
for markets like Portland, Oregon and Nashville, Tennessee. The opening bid for the former soared from an expected $18 million to a median $170 million. Nashville was expected to open at $20 million and the FCC posted a median opening bid of $220 million.
There is plenty of intrigue around this auction besides the amount of money that is ultimately bid. Who will emerge as the big winner? Will there be a surprise bidder? Will the landscape of the industry change in the U.S. following the auction? Stay tuned.
source:
Bloomberg