T-Mobile turns the switch on Band 12 LTE in Fresno, California
11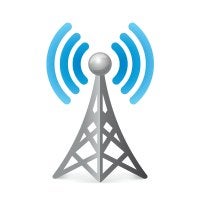 T-Mobile has been expanding its Extended Range LTE service, which is Band 12 LTE. Using the low frequency 700MHz spectrum, Band 12 can travel farther and penetrate buildings better. The Extended Range service is now available in 170 markets, covering half of the U.S. population. The carrier will eventually cover 350 markets with this wireless service. On Friday, T-Mobile turned on the switch to offer Extended Range LTE in Fresno, California. It recently launched the service in Miami, Florida.
According to Rich Garwood, T-Mobile's northwest area vice president, the
Apple iPhone 6s
and
Apple iPhone 6s Plus
are the first iPhone models that support 700MHz spectrum. This led T-Mobile to
offer a Lifetime Coverage Guarantee to iPhone 6s and iPhone 6s Plus owners
. T-Mobile customers with the new iPhone models who are not happy with the wireless service, can get a full refund if they cancel within the first month. After the first month, those dropping the service will get their iPhone unlocked to use with another carrier, and will receive a refund for one month's service. The guarantee remains in effect as long as the T-Mobile customer continues to use his new iPhone.
"If you're sitting at your desk in a building, your phone will work better, and it really improves our rural coverage, which is important for agriculture and in the oil fields. We're also going to bring it to recreation areas. It will be coming soon to areas like Shaver Lake and Bass Lake, which is important for our Fresno customers."-Rich Garwood, northwest area vice president, T-Mobile
The 700MHz spectrum was once used by UHF television broadcasters, but was reclaimed by the FCC when the T.V. stations went digital. The FCC auctioned off the spectrum, and will auction off more low band airwaves in the 600MHz spectrum next year. T-Mobile has been trying to get the FCC to hold aside more spectrum for smaller carriers,
a request that has been denied
.
source:
FresnoBee
via
TmoNews