T-Mobile to offer myTouch 3G HD?
This article contains unofficial information.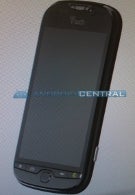 reported
that T-Mobile had put up a teaser site for its first HSPA+ device, expected to launch later this year. While the device was not named or pictured, the HTC Vanguard was considered to be the device silhouetted in white. Now, less than a day later, speculation arises that the nation's fourth largest carrier will be offering the myTouch 3G HD. Those two letters at the end of the name seem to bring with it a connotation that the phone will be a high-end model which leads further down the thought process with the idea that the myTouch 3G HD could be the mystery phone on T-Mobile's HSPA+ site. Your best move now is to head over to the carrier's
site
and sign for the e-mail bulletins that will eventually name the phone that will be the first for T-Mobile's speedy new pipelines.
source:
TMONews