T-Mobile quietly rolling out promo data bundled with free mobile hotspot from Jan 25th?
5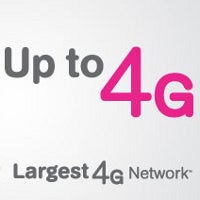 T-Mobile already offers the most affordable plans and for some plans - the best value for the buck, and this recent promo is going to make things even better.
Starting January 25th
you'd be able to get 5GB "Unlimited-Premium" or 10GB "Unlimited-Ultra" data bundled with free Smartphone Mobile Hotspot and MobileLife Album Plus services. Mobile Hotspot allows you to beam your 4G data and use your smartphone's Internet on other devices like your laptop, while the MobileLife Album is a platform for you to upload and save your pictures and videos to. The services alone run for an additional
$20 a month
, so we're talking about big savings here.
But don't expect to hear much about this promo - T-Mobile wants to run it under the public awareness radar. Why? This really seems like the plan that can make people switch to the carrier, but it seems that it won't affect TMo's revenue well:
"To protect T-Mobile revenue, do not proactively offer the bundled features to customers already on a 5GB data feature who do not want additional data."
So
the catch
here is that you'd need to be pro-active about getting the plan. The promotion is available to new and existing customers on a contract with the classic and value plans.