T-Mobile is giving away free flagship phones like the Apple iPhone 7 and iPhone 7 Plus with a trade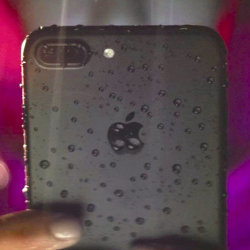 Are there any better pair of words in the English language than "free phone?" Starting November 24th at 12:01 am PST, T-Mobile is giving away free high-end handsets for those trading in a qualified device. Trade in a
Samsung Galaxy S6
and you'll get a free 32GB
Apple iPhone 7
. Although you have to lay out the cost of the phone, you will be reimbursed with a bill credit every month for 24-months until you have received back the money you laid out for the phone. Well, except for the sales tax which you will be responsible for.
Trade in a
Samsung Galaxy Note 4
, and you can purchase the 32GB Apple iPhone 7 for $100, which saves you $549.99. Trade in an
Apple iPhone 5
and you can save $299.99 by buying the 32GB iPhone 7 for $350. Other phones like the 32GB
Samsung Galaxy S7
and the 64GB
LG V20
have similar trade-in deals. Simply click on the slideshow to see the different possibilities being offered. Keep in mind that the free handsets are available through the end of this weekend only.
In addition. every line you switch to T-Mobile with a trade-in will bring you a $200 pre-paid Mastercard, up to $2400. In fact, keep your current phone when you move to T-Mobile and you can still get the $200 for switching. And from today through Saturday, November 26th, T-Mobile is giving everyone a free hour of in-flight Wi-Fi on domestic flights that support Gogo. Even if you are a Verizon, AT&T or Sprint subscriber, you can take advantage of this offer.
"This year, the holidays are on us! 2016 has been a looong year. And now it's time for family and holidays and giving! So we're going to start giving like only the Un-carrier can. We're covering the cost of your holiday shopping and giving you the most popular superphones for the holidays. Call me crazy, but it feels good to give!"-John Legere, president and CEO, T-Mobile
Don't forget that
T-Mobile's regular Black Friday deals
begin at the end of this week.




source: T-Mobile