T-Mobile introduces Simply Prepaid; Unlimited talk, text and data for as low as $40 a month
29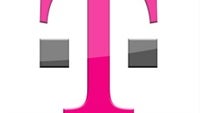 T-Mobile, already the number one pre-paid carrier in the U.S., has introduced Simply Prepaid. This is a triple-tiered plan that offers lower prices to prepaid customers while giving them access to T-Mobile's 4G LTE pipeline and Wi-Fi calling. The 8Mbps speed for 4G LTE data allows users to download a song in less than ten seconds. A 30 minute HD television show will take eight minutes to download.
The three options that T-Mobile is offering prepaid users include a $40 per month plan that gives subscribers unlimited talk, text and data. 1GB of that data is traveling over T-Mobile's 4G LTE pipeline. For $50 a month, the unlimited data includes 3GB of 4G LTE connectivity. The top tier is priced at $60 monthly, and the unlimited data includes 5GB of 4G LTE data. Keep in mind that once you exceed your data cap, your internet speed slows greatly from 8Mbps to 128Kbps.
Simply Prepaid will be available for subscribers at T-Mobile's brick and mortar stores, authorized resellers, and the T-Mobile website starting on January 25th. Last year
the carrier added 1.2 million new net prepaid subscribers
and is hoping it can do better with the new plan.
source: T-Mobile