T-Mobile fined $819,000 by FCC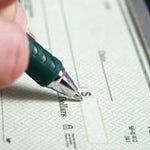 T-Mobile is being fined $819,000 by the FCC for "
willfully and repeatedly
" violating FCC rules that require U.S. carriers to
offer a certain number of hearing-aid compatible handsets
. The violations apparently took place in 2009 and 2010 and most likely the agency at first warned T-Mobile about its lack of HAC models in its line-up. The government's intention with this regulation is to allow those hard of hearing to enjoy the same feature rich handsets that the general public owns.
by producing evidence that would allow the carrier to refute the charges
.
Acoustic coupling turns both desired and undesired sounds into electrical signals, which are turned back into sound by the hearing-aid speaker. The inductive coupling (telecoil) turns sound into magnetic fields which are reproduced as sound by a hearing aid. Because the microphone is off for the latter process, there is no feedback which is normally heard when a hearing aid is pressed against a telephone earpiece.
Background noise and over amplification
are also both eliminated.
source:
FCC
via
IntoMobile