T-Mobile and AT&T file for spectrum swap
9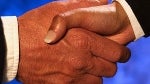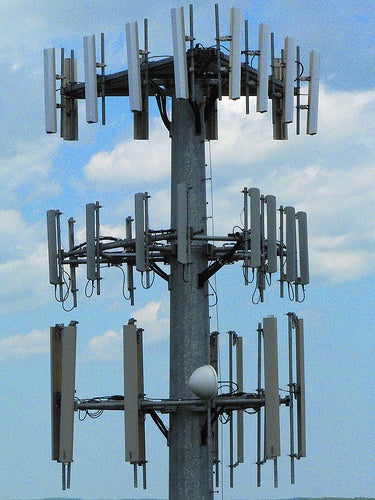 AT&T and T-Mobile are swapping spectrum
Sports teams do it. Baseball card collecting kids do it. In some cases, grown men have done it with their wives (Google former Yankee pitchers Fritz Peterson and Mike Kekich). Hold on there, we're only talking about making trades. Now, AT&T and T-Mobile have decided to
trade some spectrum
, according to the FCC, which made the announcement on Tuesday. PCS (1900MHz) and AWS (1700MHz) spectrum licenses are being exchanged by the carriers. AT&T will also purchase from Peregrine Spectrum LLC some licenses in the lower 700MHz spectrum covering Florida, Minnesota, and Puerto Rico.
In 35 markets, equal amounts of spectrum will be swapped while AT&T will be adding to its holdings in 12 markets. T-Mobile will gain 5 to 10MHz of spectrum in 8 markets and another 10MHz in Spokane, Washington. Recently, the FCC announced that it will
auction off another 300MHz in spectrum by 2015
. T-Mobile will be in the bidding to pick up some of the AWS spectrum that is up for grabs.
"Preliminary review of the applications indicates that the proposed transaction would result in the assignment and/or exchange of PCS and AWS-1 spectrum in 55 Cellular Market Areas ("CMAs") in 17 states. Specifically, AT&T would acquire and/or receive in an exchange 5 to 20 megahertz of PCS spectrum in 54 CMAs. T-Mobile would acquire and/or receive in an exchange 10 to 20 megahertz of PCS spectrum in 43 CMAs. Our preliminary review further indicates that in 35 CMAs, AT&T and T-Mobile would exchange equal amounts of PCS spectrum; in 12 CMAs, AT&T would gain 10 megahertz of PCS spectrum; and in 8 CMAs, T-Mobile would gain 5 to 10 megahertz of PCS spectrum as a result of the proposed transaction. Finally, T-Mobile would also acquire 10 megahertz of AWS-1 spectrum in 1 CMA (CMA 109 – Spokane, WA)."-FCC
source:
TmoNews