T-Mobile USA reports that the number of its customers using 3G smartphones tripled since Q2 2009
3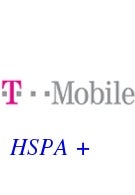 T-Mobile USA released its second quarter financials and the picture is not pretty in terms of customer churn. The carrier lost a total of 93 000 customers in the April-June period, compared to a 325 000 net gain in Q2 2009. Nevertheless, net income was only slightly lower than the same period last year, due mainly to lower network expenditures after the 2009 HSPA+ expansion, and revenue increase from equipment sales such as smartphones.
The number of T-Mobile USA customers using 3G capable smartphones increased threefold from 2009, and with 25% from as recent as the first quarter. This is still just 19% of the carrier's customers, so there is a significant room for growth, especially if
some rumored handsets
materialize.
An interesting take from the press release is that the cost of acquiring a customer increased from $270 on average in Q2 last year to $330 this year, due to higher carrier subsidies of the more expensive 3G smartphones. This loss was offset by the decreased network costs since the HSPA+ network already covers about 208 million people, so the cash cost for serving a customer remained constant through all periods - $23 a month.
source: T-Mobile