T-Mobile may have delayed the LG V30 Android 8.0 Oreo update again
14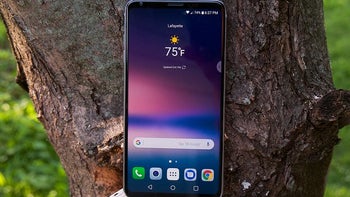 T-Mobile
announced less than two weeks ago
that its
LG V30
variant will receive the long-awaited Android 8.0 Oreo update in mid-April. Unfortunately, if you've purchased your LG
V30
from T-Mobile, you'll probably have to wait a while longer.
LG V30
Android 8.0 Oreo update is a few weeks away. If you're not aware of T-Mobile's previous statement, it's worth mentioning the carrier said it was forced to delay the update due to LG making a "booboo."
Well, it appears that the "booboo" was more serious they have initially thought since it's taking LG about a month to fix it. In the meantime,
AT&T
,
Sprint
, and
Verizon
have already updated their LG V30 variants to Android 8.0 Oreo.
Still, two more weeks of waiting shouldn't be such a major issue, after all, LG V30 Android 8.0 Oreo is still coming, just not this week. Or, maybe this is just a big misunderstanding and T-Mobile is going to deliver on its initial promise.