T-Mobile CTO Ray says the carrier could offer close to 1Gbps download speeds in 2017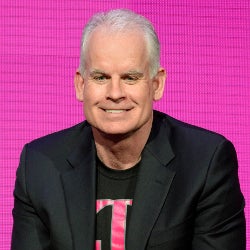 T-Mobile Chief Technical Officer Neville Ray has made some comments recently that should put a smile on the face of T-Mobile subscribers. Ray says that next year, T-Mobile will be "approaching gigabyte LTE speeds." He explained that with 4 X 4 MIMO (multiple input, multiple output) and three-way carrier aggregation each able to achieve 400Mbps speeds, combining both takes the carrier close to 1Gbps.
According to Ray, 4 X 4 MIMO is now in 319 cities. Roughly one million T-Mobile subscribers are covered by this technology, which doubles the data speed by adding more paths between a cell site and a customer's device. An update received last month by the T-Mobile branded
Samsung Galaxy S7
and
Samsung Galaxy S7 edge
added support for 4 X 4 MIMO to both handsets. Multiple devices being launched by T-Mobile next year will also support the new technology.
The nation's third largest carrier will also bring improved downloads and uploads by pushing out 256 QAM (down) and 64QAM (up). Increasing the modulation will improve data speeds for T-Mobile customers. By the end of this month, the higher modulation will be across the entire network, and the
Galaxy S7
and
Galaxy S7 edge
will receive an update to support it.
T-Mobile also noted that it is covering 225 million people in 366 markets with its 700MHz A Block spectrum. In a research note to clients, analyst Jennifer Fritzsche of Wells Fargo said that T-Mobile has agreements already signed to bring the coverage to 270 million people. The low frequency airwaves are
used for the wireless operator's Extended Range LTE service
. Low frequency spectrum allows signals to travel farther and penetrate buildings better.
"In terms of speed, if you think about a world where you have three-way carrier aggregation and you can do 4x4, and you can do both together – which is the story of 2017 – then you're approaching gigabit LTE speeds, which is really exciting for 2017. We can do about 400 megabits per second on 4x4 and/or three-way carrier agg. And then the two coming together, you can start to double down, and as you expand your carrier-agg reach, you can move towards gigabits."-Neville Ray, CTO, T-Mobile
source:
SeekingAlpha
, via
FierceWireless