T-Mobile CEO Legere stuffs critics of the Sprint merger by reiterating a major promise
6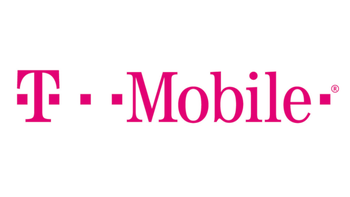 While overlapping stores will close resulting in job losses, and those holding duplicate job titles will get axed, Legere says that the New T-Mobile will have more than 130 million customers following the closing of the merger. As a result, Legere says that the company will need "
A LOT of people." The executive points out that T-Mobile has already committed to opening five new state-of-the-art customer experience centers in addition to expanding the centers it already has open. Each new center will result in the creation of 1,000 new jobs. T-Mobile will also expand its Team of Experts, a more personal style of customer service. This will require more customer care agents than Sprint already has. And the localized service available from Team of Experts means that if the deal is allowed to close, T-Mobile will move Sprint's overseas customer care team to the states.

Legere also says that the New T-Mobile will open 600 stores to cover rural areas and small towns that are not served by T-Mobile or Sprint presently. These stores will create 5,000 new jobs. Overall, the executive says that by 2024, the combined firm will have 11,000 more employees than if both companies remained independent. And Legere adds that the 5G economy is estimated to generate
$275 billion in investment and produce $500 billion in economic growth including the addition of 3 million new jobs. T-Mobile itself will spend $40 billion over the first three years following the merger. The money will be used toward expanding the company's network and its business.

"So, let me be really clear on this increasingly important topic. This merger is all about creating new, high-quality, high-paying jobs, and the New T-Mobile will be jobs-positive from Day One and every day thereafter.That's not just a promise. That's not just a commitment. It's a fact. To achieve what we're setting out to do – become the supercharged Un-carrier that delivers new value, ignites competition and delivers nationwide real 5G for All – the New T-Mobile will provide an amazing and compelling set of services for consumers. There is no doubt that growth will result from that. If we build it, they will come."-John Legere, CEO, T-Mobile
T-Mobile has been through a similar test before and passed with flying colors. Back in 2013, when T-Mobile decided to buy MetroPCS, the naysayers were predicting 10,000 people would lose their jobs once the deal closed. Since then, T-Mobile has added tens of thousands of jobs at the pre-paid carrier, doubling the number of subscribers and stores.

And for those who worry that cutting the number of major U.S. carriers by 25% will reduce competition and lead to higher prices, there is something else to consider. With the combined T-Mobile-Sprint becoming a stronger competitor to Verizon and AT&T, the deal could keep the nation's two largest carriers from raising their prices.