T-Mobile CEO John Legere will happily give you a share of his company (Uncarrier 11 liveblog)
21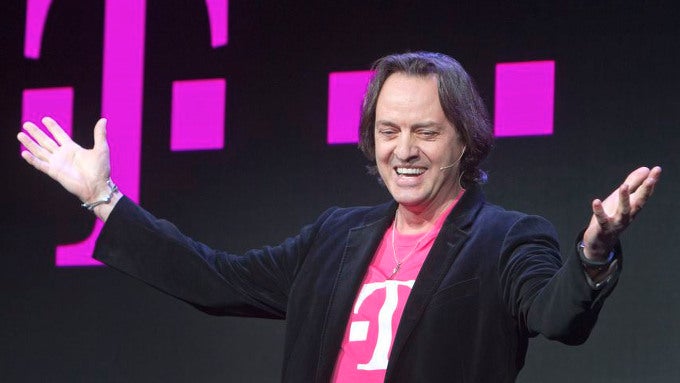 Shares! Shares for everybody!
That seems to be the theme for
today's T-Mobile Uncarrier 11 event
, scheduled to begin at 1 PM Eastern. Historically, T-Mobile US has used these Uncarrier events as a stage to announce its bold, industry-disrupting initiatives and services, and there's reason to believe today's one won't be disappointing as well.
According to people in the know, the company's charismatic CEO, John Legere — who managed to single-handedly turn the industry on its head through a mix of genuinely good products and eccentric marketing — will announce a new feature for post-paid subscribers today called Stock Up. It's reported that T-Mobile subscribers will be allowed to snag up to 100 shares of T-Mobile stock (ticker symbol TMUS) every year... if they prove to be extremely good at bringing friends and family into the T-Mobile family. It's an ambitious attempt by T-Mobile to instill a sense of deeper (financial) relationship between the company and its customers. How is it going to play out? We're not sure yet, but it seems like
John Legere is fully committed to be in his best shape yet
when he steps on stage today.
EVENT START TIME: 10AM PT | 11AM MT | 12PM CT | 1PM ET | 5PM GMT
Recommended Stories