System boot file leaked to resurrect your bricked Motorola PHOTON 4G
2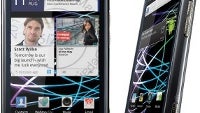 If you are one of those brave souls that are always poking around your phone despite that the warranty period just started, you might have gotten unlucky with the
Motorola PHOTON 4G
and hard-bricked the device, trying to go above and beyond what its creator and carrier intended.
Fortunately, if your Motorola PHOTON 4G had been lying at the bottom of your drawer after unsuccessful attempt to root or apply some other voodoo on it, now XDA-Devs have a solution.
A System Boot File (SBF) leaked on a thread in the forum, and the process to apply it to your comatose device is fairly straightforward, considering some others we've come across with. The Motorola PHOTON 4G (gently referred to as MoPho on XDA-Devs) will require activation again after the SBF is applied
Working through the SBF will restore your phone and, naturally, you will lose that root you've applied, but you can solve this problem afterwards.
source:
XDA-Devs
via
BriefMobile