Survey shows Apple, Android and BlackBerry in three-way race for the global enterprise market
4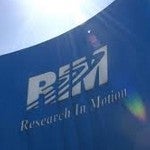 A new survey released by Forrester takes a jab at current perceptions that
BlackBerry is a dinosaur brand
that even its business-centric users are not interested in anymore. 4000 information workers were asked which OS their work device runs and
Android
,
Apple
and
BlackBerry
models were used in nearly equal numbers. Android held 27% of the global enterprise market followed by BlackBerry's 26% and Apple's 24%. The remaining 25% belongs to Symbian, Microsoft's Windows Phone and Windows Mobile, webOS, Linux and Samsung's bada. The survey took place in 17 different countries.
Forrester points out that there is a discrepancy between BlackBerry's declining share in the U.S. consumer market, and its share of the developing economies enterprise market. In fact, RIM still has enough juice in those areas that a launch of the
BlackBerry Bold 9790
in Indonesia caused injuries for those
trying to get the 50% discount offered to the first 1,000 in line
.
Forrester asked 3,300 IT decision makers what OS they were purchasing. They also asked 10,000 IT workers which platform they were using to do work at home and the office. The result was that 20% of the workers use at least one Apple device, usually the iPhone. Those using Apple devices were in the top pay bracket and in the lowest age bracket. While those
outside the States are the ones keeping RIM alive
, the survey also found that information workers in areas outside of North Americas and Europe tend to use Apple products for work.
So the bottom line is that while Apple and Android are playing Rock 'em Sock 'em Robots for the consumer market, reports of RIM's demise have been greatly exaggerated when it comes to the global enterprise market.
source:
ForresterResearch