Study confirms the obvious, claims BlackBerry users are older
10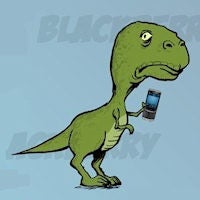 Here comes a statement that is probably not going to surprise many of you. According to a recent study conducted by
comScore
,
the average BlackBerry user is more likely to be older
than the common smartphone owner. More specifically, BlackBerry smartphones are predominant among age groups of 35 and above, with the segment of respondents of 55 to 64 years of age having the highest BlackBerry ownership index.
On the other hand, the research also shows that BlackBerry owners tend to be wealthier. In particular, they are likely to have an annual household income of $75,000 and above when compared to the average smartphone user. Furthermore, there are high chances that a BlackBerry user has some or all of their monthly cellular bill covered by their employer.
Of course, since BlackBerry smartphones are popular among enterprises, the above information should not come as much of a surprise. At the same time, RIM's handsets are gradually losing their cool, which is why the lowest BlackBerry ownership index is observed among the young crowd – ages 18 to 24.