Survey reveals that Apple is the most desired mobile brand in emerging markets
50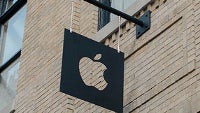 If Apple plays its cards right this year, it has the opportunity to grab a large number of new iPhone customers in developing markets, where traditionally it has been weak. According to a new survey released by Upstream and Ovum, of 4504 consumers in Brazil, China, India, Nigeria and Vietnam, Apple is the most desired brand of mobile devices in those countries.
32% of those surveyed want an Apple branded mobile device, followed by the 29% that covet a smartphone or tablet produced by Samsung. 13% are holding out for a Nokia model. In China, where the Apple iPhone is now available from the world's largest carrier in China Mobile, 42% want an Apple iPhone or iPad compared to the 32% wishing for a Samsung device.
Last year, Samsung topped this list with Nokia second and Apple in third. Despite the survey results, Android devices activated in those countries add up to 296,493, trouncing the 90,184 iOS units activated in the same locations. Functionality was the top reason given by nearly half of the consumers in the region, for purchasing a specific handset. In Brazil, 22% need to trust the manufacturer while brand aspiration is important for Nigerian (23%), Indian (26%), Chinese (21%) and Vietnamese (29%) consumers.
"The race to emerging market consumers is truly underway after several announcements from handset manufacturers, content providers and notably Facebook – all of who are developing devices or mobile content specifically for consumers in these regions. However, blindly approaching new markets without obtaining granular insights into what people in these regions actually want and acknowledging what is important to them will lead to challenges along the way. Only when each player truly understands the audience of each region – being able to answer the questions of 'what's affordable', 'what content do consumers want' and 'what functionality is preferred' – will they be able to connect with the consumers they are trying to reach."-Marco Veremis, CEO, Upstream
The survey also discovered that in emerging markets, 40% are grabbing content from the Google Play Store compared to just 28% who do the same from the Apple App Store. For those not happy with these app marketplaces, 20% cite the lack of personal recommendations, 24% point to poor navigation in the stores, and 11% complain about the lack of payment options.
source:
BGR