Survey finds majority of Americans don't side with Apple
98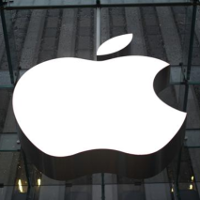 As popular as Apple is in the U.S., a survey conducted by Pew Research Center found that a majority of the public supports the government in its current legal battle with Apple. According to the survey, 51% of Americans think that
Apple should create the "unique" version of iOS
required to unlock the
Apple iPhone 5c
that belonged to deceased terrorist Syed Farook. 38% say that Apple should not unlock the handset, while 11% did not give an opinion.
Political affiliation does not appear to make a difference on one's opinion. 56% of Republicans and 55% of Democrats say Apple should unlock the phone. Independents are basically split, with 45% of them saying that Apple should create the software and unlock the phone; 42% disagree.
Age apparently does have some effect on how you stand on this issue. Those 18-29 years of age favor the government's stance by a 47%-43% margin. Those who believe Apple should unlock the phone rose to 51% of Americans aged 30-49 and 50-64. 54% of respondents 65 years of age and older support the government's position.
Interestingly, 50% of smartphone owners side with the government (vs.41% who agree with Apple). While more iPhone users think that Apple should bow to the court order, it was a close vote (47%-43% in favor of unlocking the phone). 53% of those with another brand of smartphone say that Apple should produce the version of iOS demanded by the feds, while 38% disagree. And by a 52%-33% margin, those who do not own a smartphone think Apple should cave.
What is your opinion? You can see if you match up to the 1002 adults questioned by Pew by clicking on the slideshow to view the results of the survey.
source:
Pew
via
WSJ