Surprise! Another iOS update accused of causing battery drain
46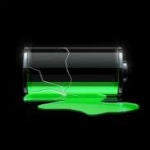 At this point, it feels more like the iPhone just doesn't have the battery life that Apple claims it does, because it seems like every iOS update gets accused of causing battery drain. When iOS 5 was launched, it was not only accused of causing battery drain, but in a surprise,
Apple admitted
that it actually was causing battery drain. Then came iOS 6, and
iPhone 4S users started
complaining about battery drain. It seems that was fixed with iOS 6.0.1, but now with iOS 6.0.2, the calls are coming fresh.
It has been assumed that the purpose of iOS 6.0.2 was to fix a bug reported by iPhone 5 users who say their devices aren't staying connected to WiFi, and fall back to cellular data networks, using large amounts of data. Now, the guess is that the fix to this bug is the cause behind various reports from users seeing their batteries drain faster than normal.
Not a lot of people have been reporting battery drain issues, so it's unclear how widespread the problem is. No statement from Apple about the claims. iOS isn't alone though. Word has it that Android 4.2 is causing battery drain, and Google hasn't made a statement about that either.