Source of Apple iPhone 4S battery drain may have been found
62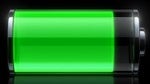 Just yesterday we reported that
Apple was crowd-sourcing ideas to fix a problem
on the
Apple iPhone 4S
that seems to be draining the smartphone's battery. An answer for the problem might already have been discovered as Oliver Haslam of
iDownloadBlog
told U.K. newspaper
The Guardian
that a bug in iOS 5 could be responsible for the problems iPhone users have had with battery life on their phones.
According to Haslam, a feature on iOS 5 that keeps the local time on the Apple iPhone 4S correct-even when the user might have switched time zones-is apparently responsible for the battery drain on the handset. The good news is that the "
Setting Time Zone
" function can be disabled which would allow the battery to power the phone for the expected length of time. The price to pay seems rather small as Apple iPhone 4S users would only have to remember to manually change the time on their phone when traveling to a different time zone.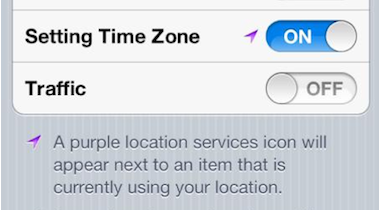 Disabling this feature might extend the battery life of your Apple iPhone 4S
Haslam stated that after testing this theory and disabling the feature, battery life improved on iOS 5 powered versions of the
Apple iPhone 4S
, the
Apple iPhone 4
and the
Apple iPhone 3GS
. He blamed the problem on a bug in the software that caused the location tracking circuitry to constantly check with cell phone towers to determine the location of the phone. The program uses the signal from cell phone towers and triangulation to get a fix on a current location. The feature is supposed to check in only occasionally with the towers to find where the handset is located.
Some Apple iPhone users who have disabled the "Setting Time Zone" feature have been unable to notice much difference in battery life, but it is such a simple thing to disable a function that probably not too many iPhone users care about. You can find "Setting Time Zone" under Settings/Location Services/System Services. Apple has not yet commented on the bug.

Apple's own testing has allowed the company to claim that the newest version of Apple's smartphone has
one more hour of 3G talk time
than what is expected from an Apple iPhone 4. A test done by CNET using a Sprint branded Apple iPhone 4S resulted in 9.2 hours of talk time over the carrier's Ev-Do Rev. A 3G pipeline. The battery in the Apple iPhone 4S has an extra .05WHrs of power as compared to the cell on the prior version of the phone,
according to a tear down of the device
by iFixit.
source:
iDownloadBlog
,
TheGuardian
via
CNET