Surface Pro 3 tablets hit yet another bump – i7-equipped units overheat and shut down
57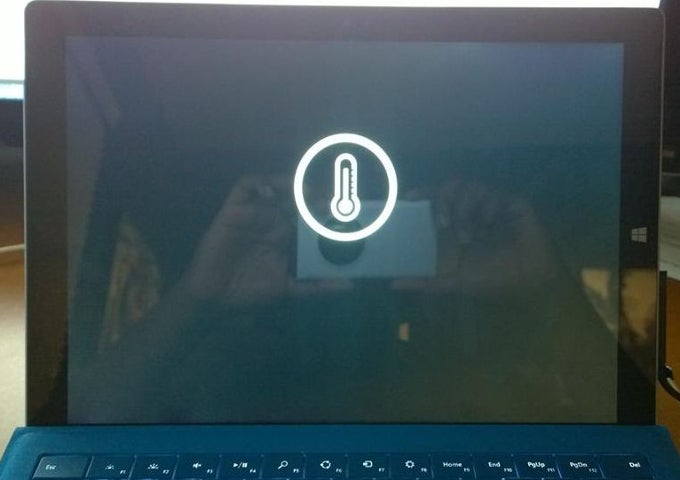 Surface Pro 3
tablets equipped with Intel's Core i7 started shipping to customers in the US
just a few weeks ago
. Unfortunately for the users wanting to use the most powerful version of Microsoft's "laptop killer", the i7-laden slate seems to be prone to overheating even when performing the simplest of tasks.
Well, not all of the units are acting out, but the problem seems to be prominent, especially with devices from lots 1428 and 1429 (you can see your lot printed above your serial number, on the back of the device). At least this is what the inquiring users over at the Microsoft Community forums seem to be speculating, as they are collecting information about the issue in a thread created for this exact purpose. The starter of said thread is now on his 4th Surface Pro 3 tablet, which still has the overheating issue.
Users are reporting the fan switching on and spinning at full speed when the tablet is only used for web browsing or even idling. It eventually overheats and turns off automatically, displaying the thermometer icon until it cools down. Other threads across the community boards list different complaints – overheating while playing games from the Windows Store (which are meant to run flawlessly on the much less powerful ARM processors, so the Core i7 shouldn't even break a sweat), fast battery drain and deformation of the back panel, or any mixture of the symptoms listed above.
The Surface Pro 3 has had a bumpy road so far – it had an
infamous glitch with its Wi-Fi connectivity
that was fixed around a month after the i5 model first launched. With the new i7's overheating issues, one might start to wonder what exactly Microsoft's QA process is. Here's hoping that Microsoft is on top of that and will fix it fast.
source:
Microsoft Answers
via WPCentral