Sumioni and Razor Salvation land at the Tegra Zone
1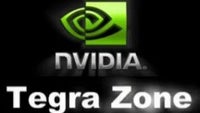 In case you have a smartphone or a tablet with a Tegra chip inside, then you might be familiar with the Tegra Zone. You might have even tried some of the games that NVIDIA is recommending on it – all games optimized to run on Tegra 3 and Tegra 2 devices. And if you've been waiting for something new to be added to NVIDIA's catalog, read along as we tell you about the two new exciting titles – Razor Salvation and Sumioni, which are the latest games to land on the Tegra Zone.
In the
sci-fi-themed Razor Salvation
, the player is given command of the dropship Salvation, and the task is to rescue Earth's inhabitants while protecting yourself and the planet from the bad guys, namely pesky aliens and hungry zombies. While blasting the enemies into oblivion, the player will be treated to eye-pleasing graphics, detailed three-dimensional models, and real-time lighting effects.
Sumioni is a fantasy game
with a hint of mythology in it. The player controls an the ink demon Sumioni, and the goal is to (you named it) save the world from those who want to see it crumble. It is worth noting that the game character is controlled by performing various gestures. Or as the description puts it: "Your finger becomes the brush as you perform various ink attacks by drawing directly on the touch screen." Of course, pretty graphics and visual effects are in stock.
Razor Salvation is priced at $1.99, while Sumioni will set you back $12.83. Feel free to check them out by following the links below.
source:
TegraZone
,
(2)
via
Android Central