Study shows that Sprint could be forced to close its doors if AT&T buys T-Mobile
49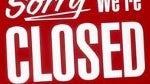 A company called Chitika Insights decided to play "What If" and crunched some numbers based on the idea that AT&T would be allowed to complete its proposed purchase of T-Mobile. After the deal,
the new AT&T/T-Mobile would control more than 51% or 130 million subscribers
. With that kind of control, the carrier could set prices which could spell disaster for the smaller mobile operators like MetroPCS and Boost Mobile. Even the nation's third largest carrier, Sprint, could be affected.
The chart shows what the carrier landscape in the U.S. would look like immediately if the $39 billion deal closes. You have to think ahead about what the impact of the deal would be. Right away, two of the nation's carriers
would account for 84% of U.S. cell phone users
which means that AT&T and Verizon would be able to control prices and do some serious damage to the smaller players like MetroPCS, Boost Mobile and, yes, Sprint.
It is this concentration of business in just a pair of companies that has the government so worked up. In theory, a combined AT&T/T-Mobile could cut prices at first, lowering them to the point that Sprint would have to close shop. Once that happens, AT&T and Verizon would raise prices even higher than they were at originally. Eventually, there would be only two major U.S.carriers. None of this even comes close to happening if the DOJ
gets its injunction against the deal
.
source:
Chitika
via
BGR

The cellular landscape in the U.S. now (L) and immediately after an AT&T purchase of T-Mobile